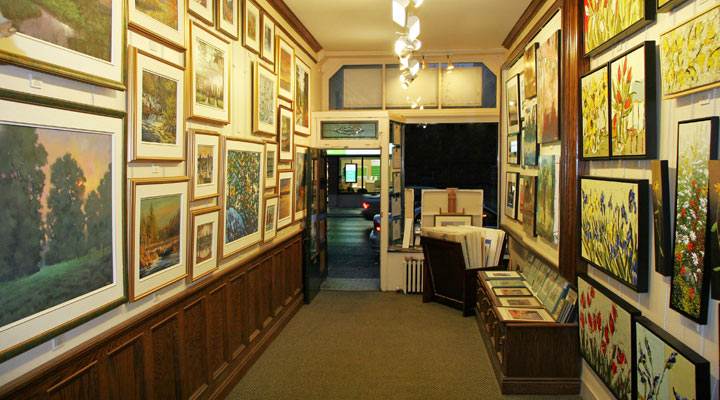 Gallery Raymond is Kingston's largest commercial gallery representing 18 local artists and displaying over 400 works of art. As part of the Kingston community for over 34 years, it has deep historical roots downtown, echoed by its location in an historic former carriage way.
A truly unique Kingston feature, the gallery hosts bi-monthly exhibitions focusing on new artist's work which allows the community and visitors a chance to experience new art and meet the artists.
With a framing workshop and an overflow gallery in the former carriage house, Gallery Raymond offers custom framing in addition to a taste of what Kingston's art community has to offer.